Find Your Fun in St. Germain
Time can seem to stand still when the early-morning mist hangs over the lake and your canoe glides across tranquil waters. Or in the still of a hunter's blind, listening to your breath as everything else fades away. Make no mistake, it's a different world in St. Germain. And with thousands of acres of lakes surrounded by the vast Northwoods, there's plenty of room for everyone. We've got trails galore for hiking and biking, and of course we're well known as a preferred destination for snowmobiling. It's an outdoorsman's paradise here, and you can count on St. Germain to make it memorable — each and every time you visit.
Rise and Ride.
Snowmobile St. Germain
It's no secret that St. Germain is a snowmobiling destination. With the largest snowmobiling club in Wisconsin, the Northwoods offers over 100 miles of trails to explore. Zoom through powdery fields and along ice-covered lakes to sample some of St. Germain's most beautiful and rural backcountry.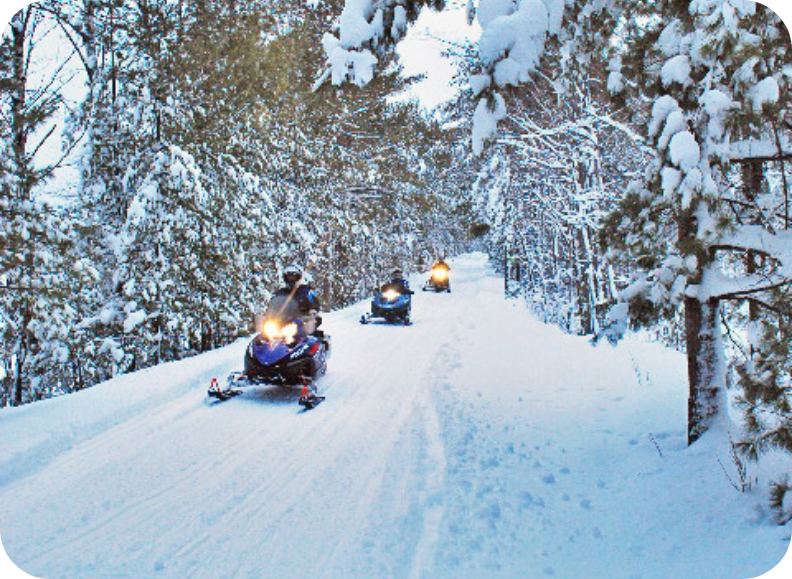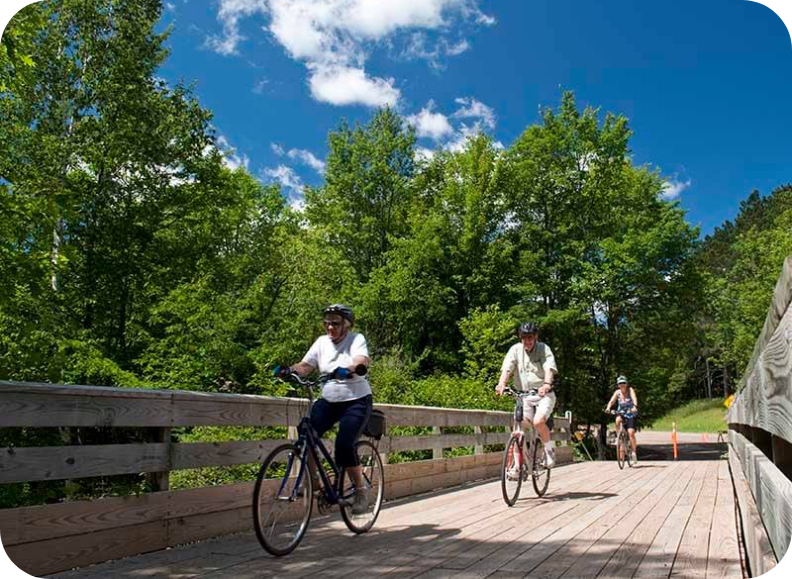 Enjoy the Ride.
Bike St. Germain
Discover the best of the Northwoods and ride the Vilas County Paved Bike Trail System. With over 50 miles of paved trails, winding through landscapes forged by glaciers, alongside crystal clear lakes, this path connects five communities and joins over 83,000 miles of National Recreational Trails.
Take a Trek.
Hike St. Germain
Meander along pastoral lakes, beside covered creeks, and through lush and verdant balsam fir forests. Explore dozens of local trails surrounded by stunning views, and fit for all experience levels. From the Awassa Trail to Fern Ridge and Shannon Lake Trails, there's something for everyone.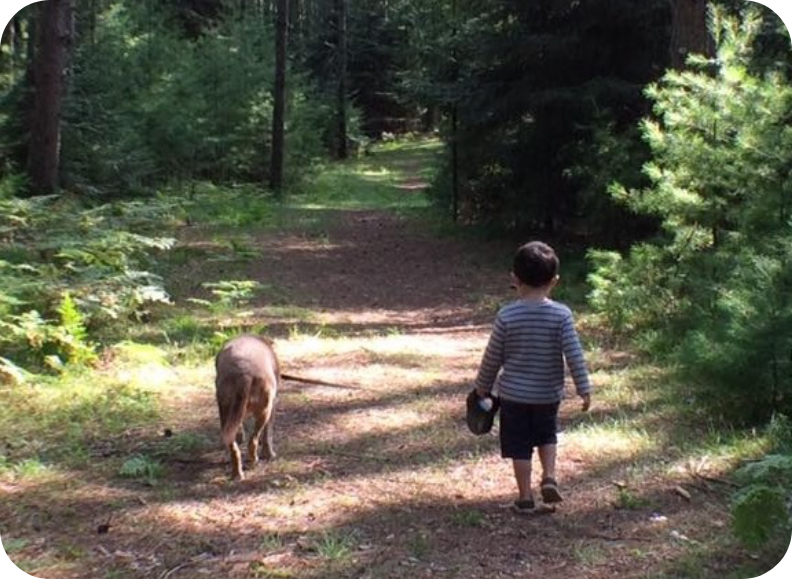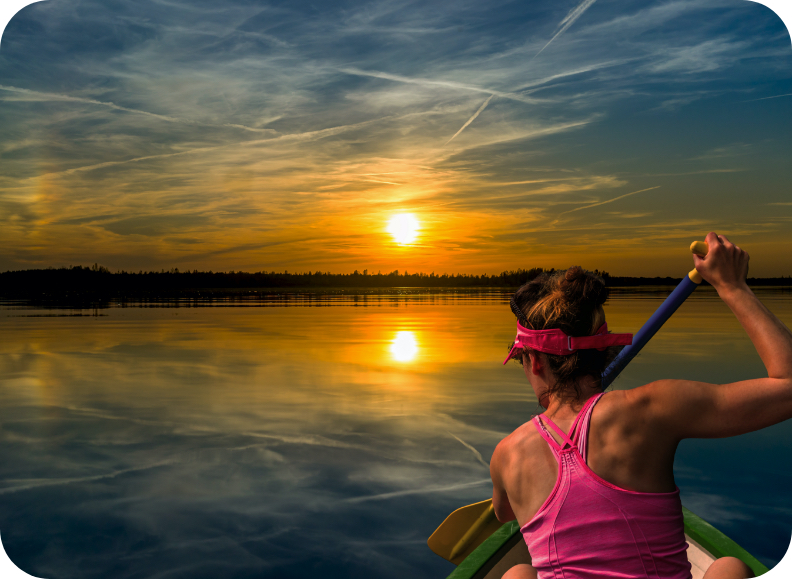 Take a Dip.
Play St. Germain.
With thousands of acres of lakes, rivers and streams, there's no shortage of waterways to explore in the Northwoods. Paddleboarding, canoeing, kayaking, tubing, wakeboarding, swimming, skiing, and beyond — a day of play is never far away. Discover the many ways to experience St. Germain by water.
Get Hooked.
Fish St. Germain
A trip to the Northwoods would not be complete without a day spent on the water. With pristine waterways, qualified outfitters, and numerous tournaments in the region, St. Germain is an avid angler's paradise. Make memorable experiences on the water and cast a line to reel in world-class catches.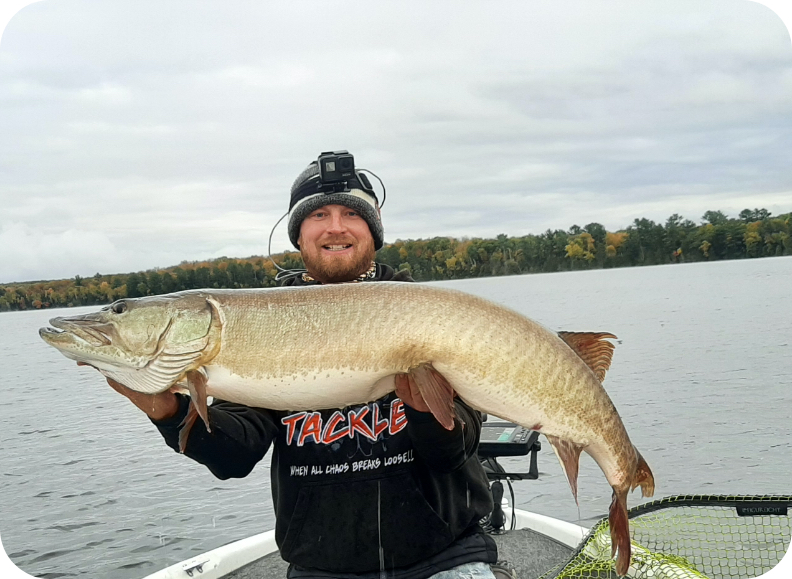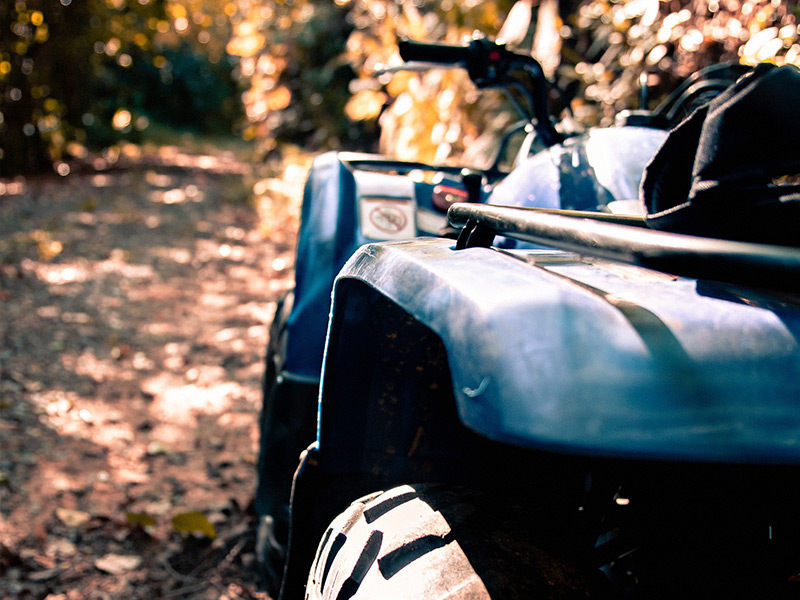 Hit the Throttle.
Cruise St. Germain.
Explore St. Germain's scenic backcountry by ATV or UTV and discover untouched natural beauty like none other. Follow along trails and off-roads as they lead you through forests of towering pines, along placid lakes and serene streams, surrounded by some of the nation's most pristine wilderness.